You've Never Tasted Lamb Like Calvinia's Meat Festival Lamb
Discover The unique Karoo flavour of Hantam lamb, enter a chop eating competition and earn your chop by doing a strongman contest.
Every year since 1990, this festival has been promoting and celebrating flavoursome and aromatic Hantam lamb.

The Vleisfees takes place in the Northern Cape in the small town of Calvinia in the heart of the Hantam region, about 400km from Cape Town.

Calvinia also forms part of the Great Karoo region of South Africa and is one of the largest wool-producing districts in the country.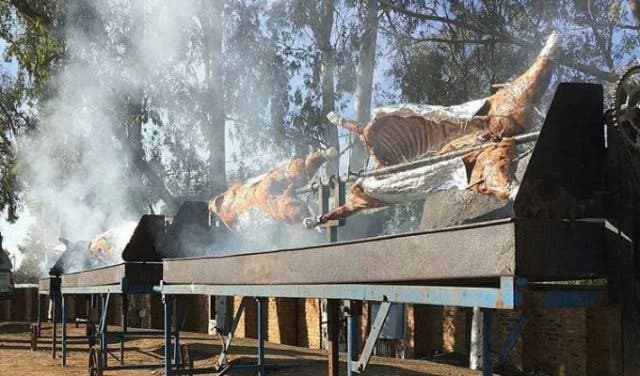 The festival takes place from 9am–midnight on Friday 30 and Saturday 31 August 2019 at Calvinia's sports grounds with plenty of food stalls, seating and entertainment for the whole family.
LAMB CHOP EATING AND STRONGMAN COMPETITION
The lamb chop eating competition is one of the festival's highlights and this creates great excitement for everyone. It's for those who love meat and can eat it fast because this contest is to see who can eat their plate of meat the fastest.
Participants in the "sterkman" competition test their physical strength while stacking bags, carrying cement blocks and even pulling a bakkie with a rope. Entry for both competitions is done at the festival.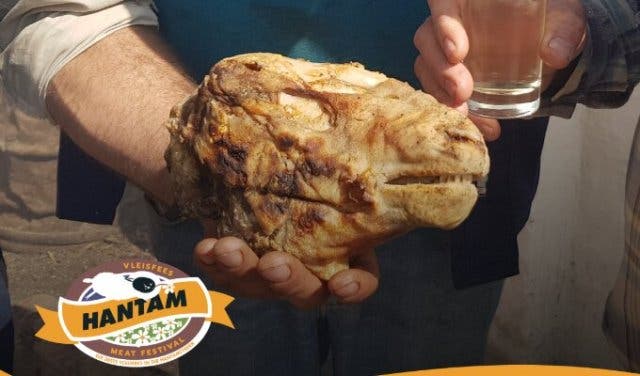 FROM SKAAPKOP TO SKAAPSTERTJIES
The Hantam Vleisfees is well known for traditional dishes like skaapkop and skaapstertjies (sheep tails) and you can expect meat that is braaied, stewed, curried, in a pita, on sosaties, in potjies and more. To drink, you'll find everything from coffee to wine.
DID YOU KNOW?
Grilled sheep tails are usually eaten in spring when sheeps' tails are removed for a very good reason.

Lamb tails range in size from 20–30 cm long and 4–6 cm wide (before cooking). They're removed to prevent the build-up of faecal matter which could attract flies which lay eggs, resulting in maggots causing pain as they eat the lamb's flesh.

They taste lamb-like, fatty and smoky from the grill and are enhanced by the addition of salt.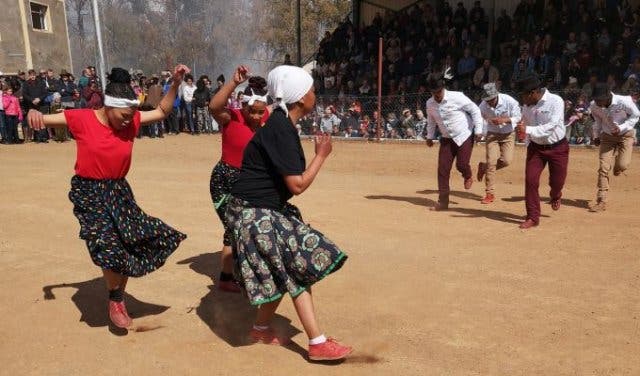 FUN FACT
Wonder why Karoo lamb has a distinct taste? The secret is in the local plants, which the Hantam sheep eat, giving the meat a unique Karoo flavour.
WATCH: HOW TO BRAAI SKAAPSTERTJIES
ENTERTAINMENT
Top artists also come to the festival every year to entertain festival-goers with their music, and as always the Klipwerf Orkes provide fun dance music.
BRING THE KIDS
Children of all ages are welcome and there is an entertainment program and play area for them.
9am–10am: Entries open for Mini Miss Vleisfees
10am–1pm: Mini Miss Vleisfees
11am–12 noon: Franna (kids' entertainment, dancing, singing, story telling, learning and laughing)
12 noon–1pm: Vleisfees Got Talent competition
1pm–2pm: Mini Strong Man competition
2pm–3pm: Franna (kids' entertainment, dancing, singing, story telling, learning and laughing)
Throughout the day: "Minute to win the games," face painting and bouncy castle
ATTENDING HANTAM VLEISFEES
Tickets are only available at the gates of the Hantam Vleisfees. On Friday 30 August, entry costs R30 for those under the age of 18 and R70 for adults. On Saturday 31 August, entry costs R60 for those under the age of 18 and R120 for adults. For more information, contact the organisers directly on +27(0)83 355 8155 or lizette.lambrechts@unigro.co.za. There is paid parking on the festival grounds as well as street parking just opposite the festival venue.
Whether you prefer camping or booking yourself into a guest house, you can find a few places to stay over in Calvinia.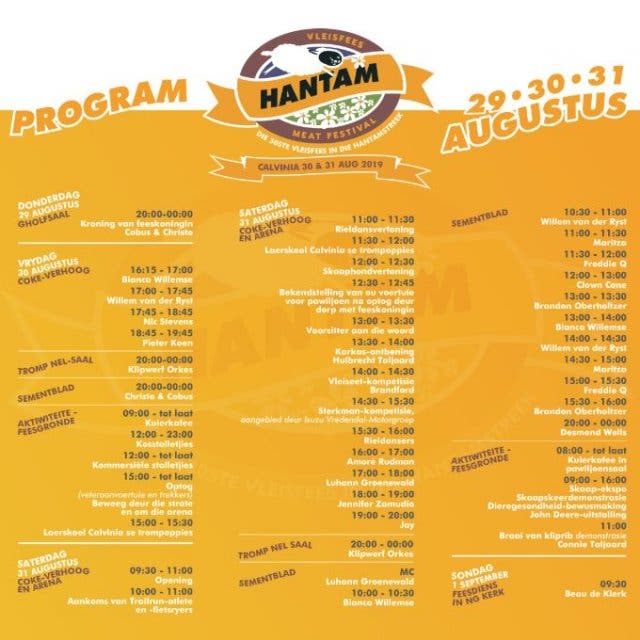 ---
Do you have any recommendations for Cape Town's top butcheries?
Which is your favourite of these epic braai spots and tshisha nyamas?
Keep them entertained with free and cheap things to do with kids and teens.
---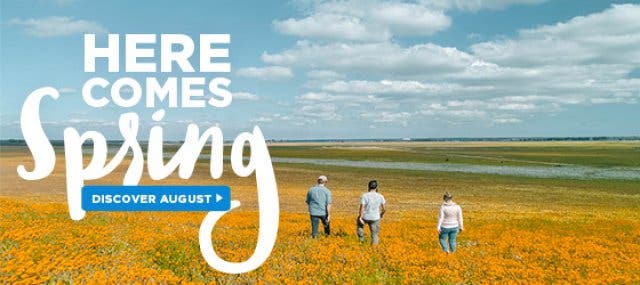 Supercharge your event? Our Events Support Programme gets results. Contact support@capetownmagazine.com or +27 (0)21 565 0415.
Use our events section for an up-to-date overview of what's happening in the city, 'burbs and dorpies. Join our newsletter and get quick access on the go by adding us to your mobile home screen for the ultimate guide to discoveries in Cape Town.

Follow and like us on Twitter ❤ Facebook ❤ LinkedIn ❤ Instagram ❤ Pinterest for updates.