Two Days of Craft Beer At Capegate
A festival where the craft beer's the star and a food truck plays supporting act
Craft beer is officially the star of its own show. It explains why the Capegate Wine and Craft Beer Festival has become the The Capegate Craft Beer Festival. Capetonians have grown a passion for the liquid gold.

Over the weekend of 30-31 August they will be able to sample a range of beers (and, okay, there are also a couple of G&T brews thrown in) made by some of the best breweries in the Western Cape. The annual festival, now in its 9th year, is hosted in the Capegate centre's underground parking. It was moved there for the first time last year to offer more space with the festival adding craft beer and live music to the fray.



WHY NO WINE?
According to Capegate's Marketing Coordinator, Terri Caswell, the team noticed a culture difference between the wine and the beer exhibitors. So, for 2019 they decided to focus on the craft beer culture because it's popular in the community and surrounds, "We've seen our community dive into the craft beer and gin trend – so why not give them something that they'll enjoy."



BESIDES THE BEER...
Drink beer with nothing to soak it up, and things could get ugly. Truck Norris to the rescue. This popular food truck offers everything delicious that goes with beer from Smash Burgers and Buttermilk Fried Chicken to Mexican Quesadillas and Iron Pressed Paninis. The food is themed to famous meme (and movie) star Chuck Norris, so you'll be ordering dishes dubbed Walker, Delta Force, Fire Walker and Way of The Dragon – you get the drift.



Drinking beer goes with swaying; proudly South African performers Deep Souls, Tasché Burger and Chad Saaiman will be providing live entertainment across the two days. Here's the live music schedule:

Friday 30 August 2019
Tasché Burger – 7pm
Deep Soul – 8:30pm

Saturday 31 August 2019
Deep Soul – 2pm
Chad Saaiman – 4pm

WATCH: CHAD SAAIMAN DOING HIS THING WITH YOUNGSTACPT


CRAFT BREWS AND BEER PONG
Over 10 local craft breweries will be showcasing their brews at the festival, including Blackheath-based The Italian Job Brewery, which will also be hosting a beer-pong competition open to any group of four that buys a R100 jug of beer.



Here's the full list of participating breweries:
Boston Breweries
DutchRepublic
ABRU Motor Studio
Boston Breweries
Stellenbosch Brewing Co.
Hamilton's Gin & Tonic
Kings Craft Brewing Co.
Noon Gun Breweries & Gin-Nic
Shackleton Brewing Co.
The Italian Job Brewery
Urban Brewery
Wagon Trail Brewery
Dutch Republic G&T
Hopman Brewery
White Water Distillery
Lilypatrick Brewery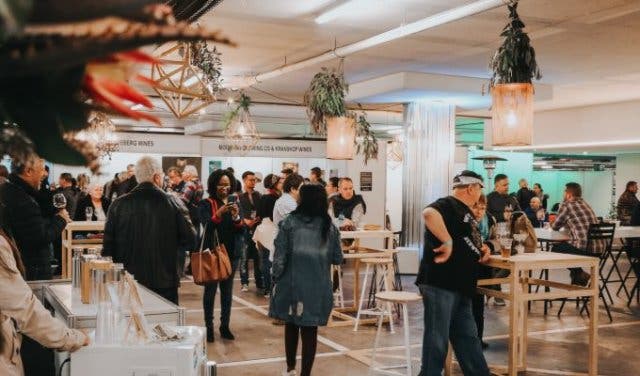 TICKETS TO THE CAPEGATE CRAFT BEER FESTIVAL 2019
Tickets: R75pp online. Or at the door (which includes one complimentary drink) for R90pp.Card facilities will be available, but you're encouraged to bring cash.

---
You had me at merlot – find a new favourite at these wine festivals.

See where to find a decent brew with our list of loved breweries.

Festival season is coming, stay up to date with our ultimate trance party schedule.

---
Want your event to gain fame and a following? Our Events Support Programme includes diverse and affordable packages guaranteed to get results. To learn more please contact support@capetownmagazine.com or phone +27(0)21 422 2444.

---

|Use our events section for an up-to-date overview of happenings in Cape Town. Also, don't forget to subscribe to our newsletter and if you have a smartphone, add m.capetownmagazine.com to your home screen for quick access on the go!
Follow us on Twitter, like us on Facebook, join our Google+ circle, connect with us on LinkedIn, check out our photos on Instagram and follow our Pinterest boards for updates on what's happening in and around the Mother City!