Women's Day Long Weekend: Bubbles, Painting, Race Days And More
From cooking with Zanele to a high tea at theLAB during Robertson Slow
There's more to do than brunch this Women's Month. Does a picnic at the castle or a comedy show in the city sound more like your cup of tea? A public holiday and a long weekend means celebrating Women's Day for three days. Make the most of it with our list of events happening from Friday 9 to Sunday 11 August 2019.
WEEKEND IN ROBERTSON WITH HIGH TEA
The annual, ever-popular Slow Food and Wine Festival is running over the long weekend, and theLAB Lifestyle Guest House is offering a Ladies High Tea on Women's Day. The eco-friendly, high-tech guest house will serve sweet and savoury snacks, herbal teas, coffee and a glass of sparkling wine on the public holiday. They're a great accommodation choice too, with an automated experience – hot water and electricity powered by solar heating, e-bikes and e-scooters, vegetables grown in their own gardens – they're the ideal choice for anyone who's even slightly earth-conscious.
Price: R250pp for the Ladies Day High Tea. Accommodation prices range R800pp per night–R2100pp per night. Accommodation packages can be found on theLAB Lifestyle's website.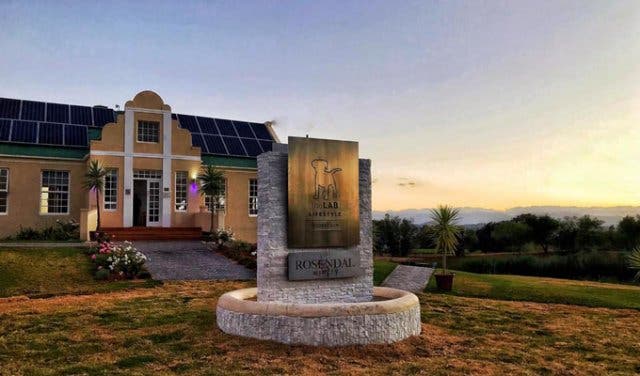 theLAB Robertson | Rosendal | Klaas Voogds West | Robertson | +27 (0)23 626 1570 | robertson@thelab.africa
50% ENTRY TO ANIMAL AND BIG CATS FARM
The Stellenbosch vineyard with a difference, Vredenheim Wine Farm, is also home to an animal farm. With activities to entertain the whole family, guests can experience wildlife on a new level with game drives, a big cats park with lions and tigers, plus a mini racetrack and giant sandpit. They're also offering women 50% off entrance tickets to the Animal Farm and the Big Cats Park on 9 August 2019.
Price: R45pp for kids and R25pp for adults. That's R12.50pp on Women's Day.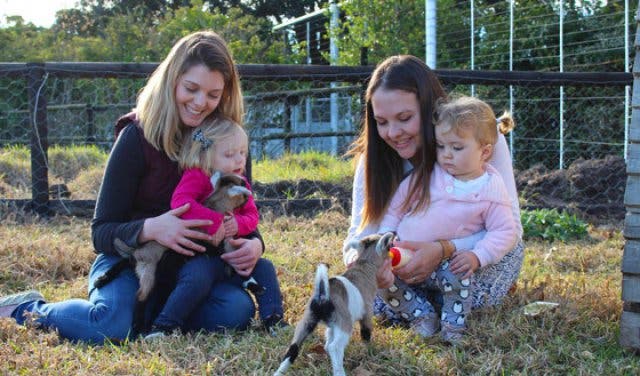 R310 Baden Powell Drive | Stellenbosh | +27 (0)21 881 3878
UNCORK YOUR CREATIVE SIDE
Show some artistic flair at this food, wine and painting evening at D'Aria Wine Estate in Durbanville on Sunday 11 August from 2pm–5pm. It's an artsy evening celebrating Women's Day with a female artist taking the lead, where both women and men are encouraged to take part. South African artist Kim Mobey will guide guests step by step, while four canapé style bowl meals are served, along with a glass of wine. All funds raised will help the NPO Call 2 Care to uplift communities and empower women through The iGardi Project.
Price: R395pp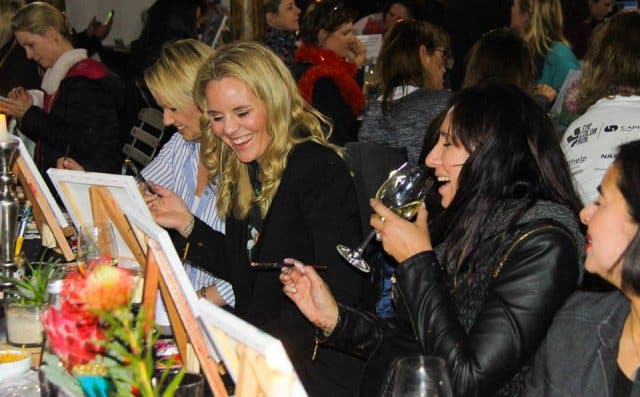 D'Aria Venue | M13 Tygerberg Valley Road | Durbanville | +27 (0)21 975 0421
FOOD TRUCKS, GIN BARS, BEERS AND BUBBLY
Head to the southern suburbs for a free event on the 9th from 11am to 7pm at the Cape Town Cricket Club. Expect the field to be packed with food trucks and a bar serving gin and tonics, craft beers, bubbly, cocktails and wine. There'll also be a live resident DJ keeping the afternoon alive. The dress code? Anything pink with a hint of sparkle. Kids' entertainment will be provided, and soft ball sports are allowed on the field too.
Price: Free


Cape Town Cricket Club | Victoria Road | Plumstead | 062 084 1152 | fresheventscapetown@outlook.com
QUEEN'S PICNIC AT THE CASTLE
Bring your own picnic basket, or an empty one to fill from the food stalls at this unique Women's Day picnic at the Castle of Good Hope on Friday, 9 August from 12pm to 8pm. "Slay With Doek" is the theme – all white with a touch of yellow. The picnic will have food and a live DJ line-up (to be announced), and will also be hosting talks on finances, abuse, women in business, spirituality, health and beauty. You can also top your ticket up and receive a head and shoulder massage.
Price: R200pp for general tickets, R300pp for a ticket with a massage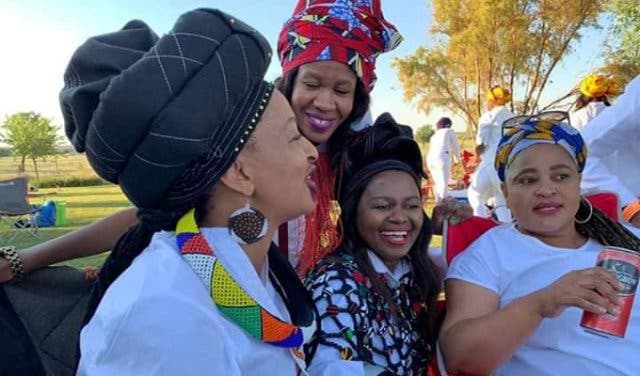 Castle of Good Hope | Darling St & Buitenkant St | 021 787 1260 | info@funworldinflatables.co.za
RUN TO PAY FOR CANCER SCREENINGS
Join a trail run at Durbanville Hills wine estate and help raise funds to pay for 30 breast screenings in mobile clinics for women in rural areas. Take on the 5km or 10km run and chill out at a wine tasting afterwards. Stick around for the lucky draw prizes and family atmosphere. The run is hosted by ILoveBoobies, a non-profit organisation that helps raise funds and awareness for early detection of breast cancer.
Price: R120pp for both the 5km and 10km run


Durbanville Hills Wine | M13 Tygerberg Valley Road | Durbanville | +27 (0)74 900 9235
HAVE A LAUGH
Experience the underground comedy scene in Cape Town as comedians perform intimate solo shows every Sunday night at Craft Burger Bar. Hear fresh material and lesser-known comedians for only R50pp. The event has been created by popular comedian Phil de Lange, and is a unique chance to discover the new funny people in the city.
Price: R50pp.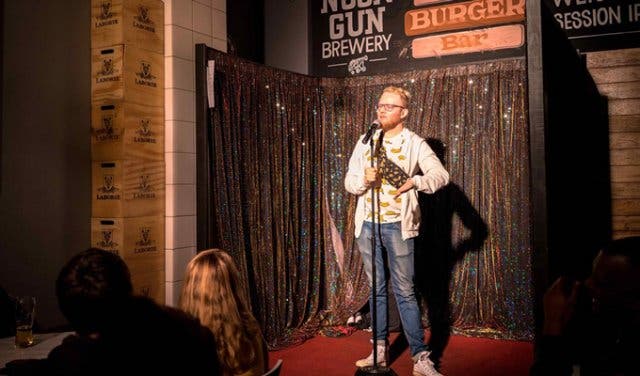 Heritage Square | Cape Town | +27 (0)21 424 0082
CELEBRATE THE WOMEN IN YOUR CIRCLE
Talks, music, a strictly-halaal three-course meal and an event where all proceeds are donated to the YMCA. Be entertained by the likes of pop artist Jarrad Ricketts Music, RnB artist EMJAY and electronic artist Branton Charles. DJ Paso D will be on the decks, so wear shoes you can dance in. Dr Kathleen van der Westhuizen, medical practitioner, and Queen Ndlovu, the first female deputy president of the investment banking group African Alliance, will be giving talks. There'll be lucky draws on the day too.
Price: R250pp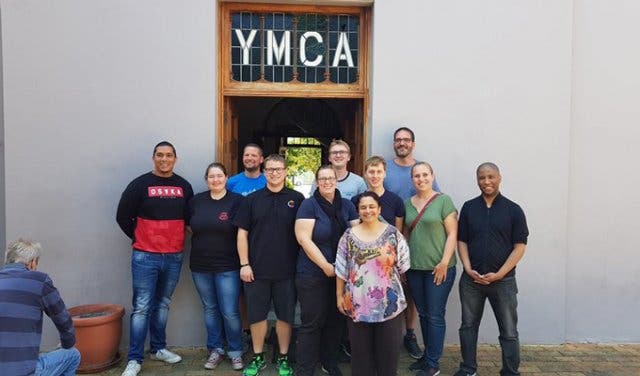 Nico Malan Recreation Hall | Anzio Road | Observatory | +27 (0)21 404 2243 | info@mhevents.co.za

OF COURSE THE LONG WEEKEND INCLUDES SATURDAY AND SUNDAY
Our event section is full of great things to do. At the same time never miss out with our selection of 7 different things to do this weekend.

WINTER ACCOMMODATION SPECIALS
Some excellent and affordable specials on accommodation in all price ranges in our Winter Accommodation & Getaways Special Selection.
RESTAURANT SPECIALS HAVE NEVER BEEN THIS GOOD
This 2019 winter has restaurants pulling out all the stops to get you out of your house. Our team's made a special selection of special treats to get you out of the house.
---
All you need to know about presenting yourself at this media training by Ash Evans.
Why we celebrate and why Women's Day is a public holiday.
Lend a helping hand at these places to volunteer in Cape Town.
Don't break the bank while keeping the kids entertained, here are free and cheap things to do with kids.

---
Use our events section for an up-to-date overview of what's happening in the city, 'burbs and dorpies. Join our newsletter and get quick access on the go by adding us to your mobile home screen for the ultimate guide to discoveries in Cape Town.

Follow and like us on Twitter ❤ Facebook ❤ LinkedIn ❤ Instagram ❤ Pinterest for updates.