Vote For Your Favourite Vino At A Blind Wine Tasting
Taste South African wines of the same varietal then score and rank them under your own criteria
Taste wines of a given category from the same region at a comparative blind tasting on Friday, 27 December, at Molo Lolo Lodge in the city centre between 5pm and 7pm.
Wine expert Frederic Dasse from Top12Wines created this event to solve two frustrations. First up, wine lovers seldom have the opportunity to taste wines of a given category and region alongside one another at the same place and time. Secondly, vino lovers are usually told by wine professionals what wine they'll enjoy and should buy, when it's actually a personal opinion. As Fred often says, "If you want to know what wine the public will enjoy best, ask that question to the public, nobody else!"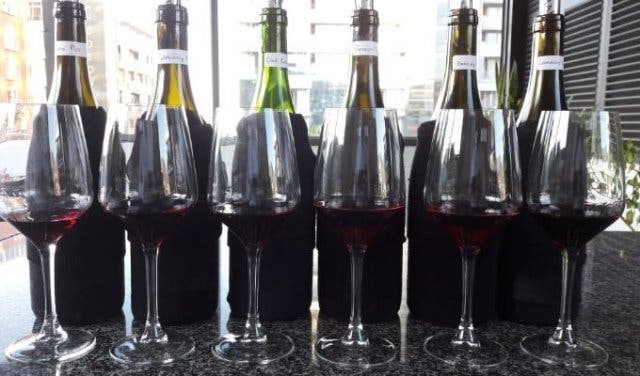 THE TASTING
Every week features a different varietal: chardonnay, merlot, pinotage, MCC, and a long list of others. On Friday, 27 December, you can expect Sweet Wines from the Western Cape region. The guests don't know the wines in advance because it's a blind tasting. You will score 5–7 different wines according to your own criteria then rank them on a sheet of paper. At the end of the wine tasting, Fred will reveal the bottles and talk about the wine features, enlightening you about South African wineries. The Top12Wine team will then make an unbiased ranking from the results which ultimately contributes to a top 12 ranking of wines.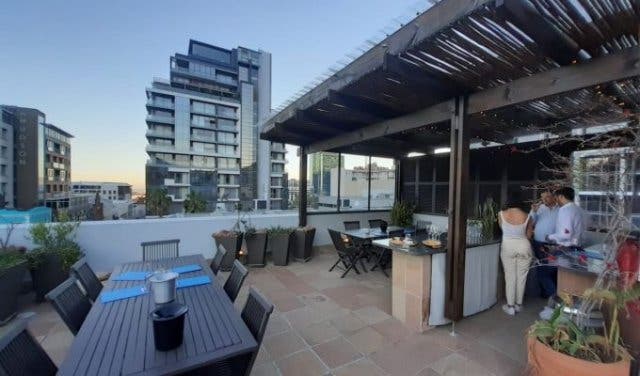 VIEWS AND CHEESE
The tasting takes place at Molo Lolo Lodge in the city centre. When the weather is fine, the wine tasting is done on the rooftop where you can sit on sofas with a beautiful view of Table mountain. Alternatively, the group sits in the lodge living room. Brie, Camembert, blue cheese and crackers round off the experience.
ATTENDING TOP12WINES
It costs R80 to attend and tickets can be booked online. Walk-ins are also welcome. Contact the organisers on info@top12wines.com for more information. There is usually free off-street parking on Hudson Street, just in front of the police station. You may also order wine for delivery at the end of the tasting.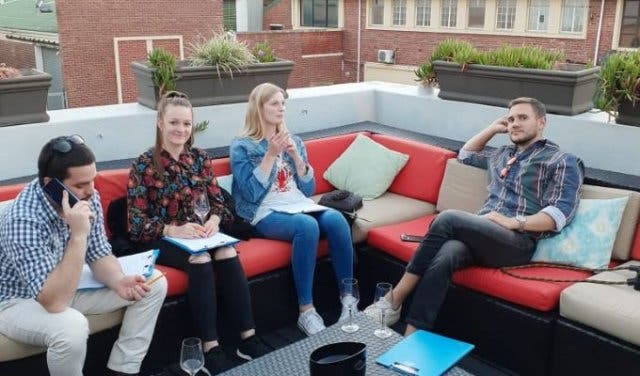 ---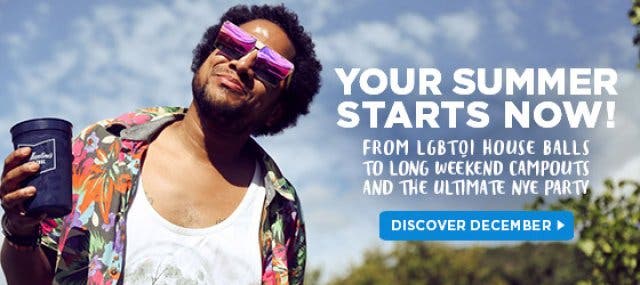 ---
Find out which are South Africa's best wine and the places to go for the top wine tastings.
For anyone starting out, here is a beginners guide to wine tasting.
Learn more about South Africa's Pinotage wine and Jordan Wine.
---
Supercharge your event? Our Events Support Programme gets results. Contact support@capetownmagazine.com or +27 (0)21 565 0415.
Use our events section for an up-to-date overview of what's happening in the city, 'burbs and dorpies. Join our newsletter and get quick access on the go by adding us to your mobile home screen for the ultimate guide to discoveries in Cape Town.

Follow and like us on Twitter ❤ Facebook ❤ LinkedIn ❤ Instagram ❤ Pinterest for updates.