Unscripted Theatre That Will Have You In Stitches
The storylines are all made up on the spot and never to be seen again
If you've ever seen Whose Line Is It Anyway, you'll have an idea on what comedy improv is about. The fourth edition of Mama City Improv Festival is happening from 11–15 March 2020 at the Courtyard Playhouse. You'll be able to broaden your knowledge through a series of workshops and performances with instructors and performers.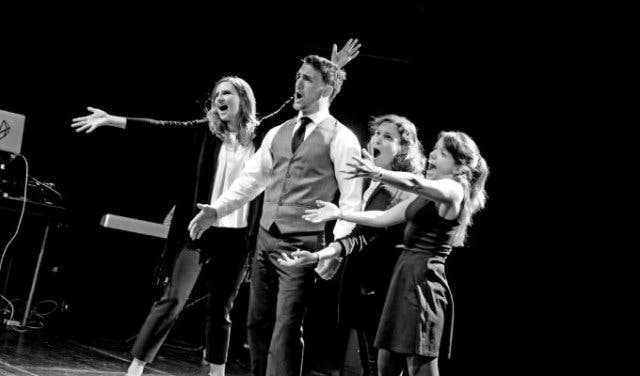 LAUGH AT YOURSELF AND LEARN THE GIFT OF THE GAB
The audience is called on to give suggestions that inspire the performances. Sometimes they'll be asked for several suggestions, sometimes just one and sometimes audience members will be invited on stage.
There will be beginner and advanced workshops every day of the festival. Non-performing attendees can see what classes suit them by looking at the schedule online.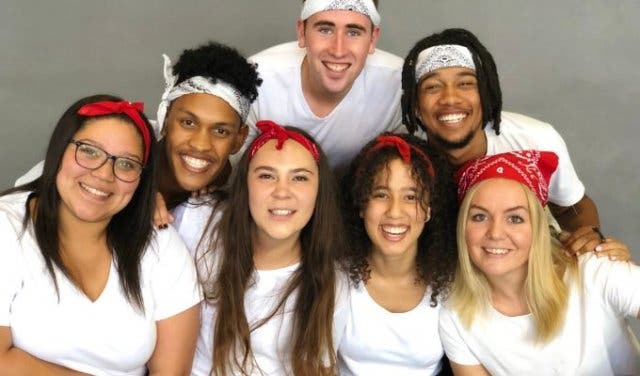 WHO TO LOOK OUT FOR
This year you can expect some very popular improvisers from Toronto, Canada and London, England. Ann Pornel and Ashley Comeau have won Canadian Comedy Awards, as has Ken Hall (who appeared in Polar and played Pogo in The Umbrella Academy).
Katy Schutte and Chris Mead will be performing their project, 2 Duo. Katy is a multiple award-winning performer and one of the UK's original long-form improvisers. She performs and teaches all over the world, and is the headteacher for Hoopla (the UK's largest improv school) and co-artistic director for The Maydays in the UK.
THE VENUE AND REFRESHMENTS
The Mama City Improv Festival will be mainly based at the recently reopened theatre at 44 on Long Street. At the venue, there is a bar for drinks and snacks, and food can be purchased from Tiger's Milk on the ground floor.
The Sunday night show and the Improvised Kids' Storytelling Festival (which is running in collaboration with the Mama City Improv Festival) will be hosted at the Courtyard Playhouse.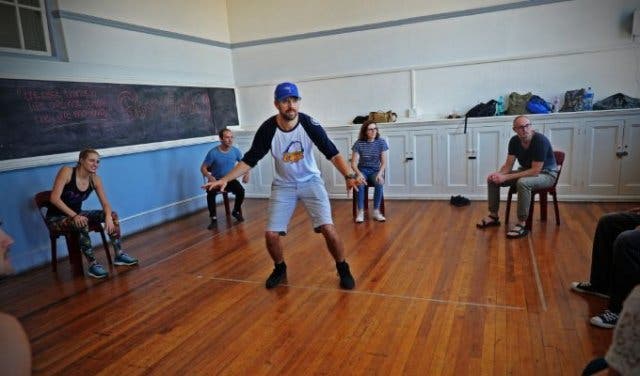 ATTENDING MAMA CITY IMPROV FEST
Ticket prices start at R120 and can be booked online. For more information, contact the organisers on info@mamacityimprovfest.com or WhatsApp +27(0)71 644 4001. Workshops start at 10am every day and shows are at 7pm and 9pm. Workshops are suited for 16 year olds and up. Shows are for all ages but can have adult content.
How many of these spots have you tried for stand-up comedy?
On a more theatrical note, here are some theatres in Cape Town.
What great shows have you seen recently at Stardust dinner theatre or Cape Town Comedy Club?
---
Supercharge your event? Our Events Support Programme gets results. Contact support@capetownmagazine.com or +27 (0)21 565 0415.
Use our events section for an up-to-date overview of what's happening in the city, 'burbs and dorpies. Join our newsletter and get quick access on the go by adding us to your mobile home screen for the ultimate guide to discoveries in Cape Town.

Follow and like us on Twitter ❤ Facebook ❤ LinkedIn ❤ Instagram ❤ Pinterest for updates.