The Mother City's Spirit of Inclusion Brings Mr Gay World Back
Scheduled to take place in Hong Kong, find out why Mr Gay World 2019 is now going down in Cape Town instead
Delegates will be strutting their stuff for equality and LGBTQ rights in hopes of winning the coveted title of Mr Gay World. One of the aims of the annual event is to choose an LGBTQ ambassador who can accurately represent the gay community globally while bringing attention to important matters regarding discrimination and equality.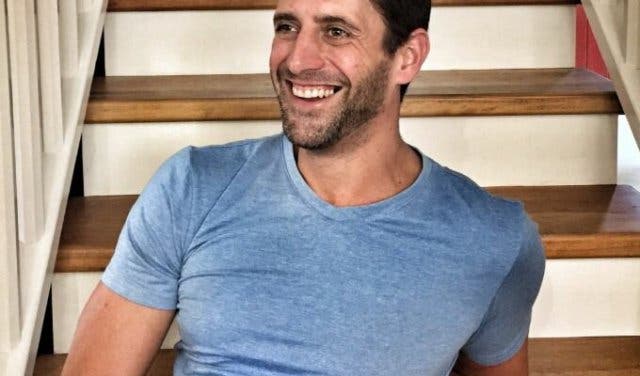 The competition takes place over an intense four days culminating in the Grand Finale at the Cape Town City Hall on Saturday 4 May 2019.
WATCH: SOUTH AFRICAN DELEGATE PRESENTS HIS CAMPAIGN
HOW DID CAPE TOWN COME TO HOST THE EVENT?
The 2019 event was initially planned to take place in Hong Kong from 28 April to 4 May. But the hosting company, which is located on the Chinese mainland, couldn't proceed due to a clampdown by the Chinese authorities on LGBTQ events, which is another clear sign that LGBTQ people remain under pressure in many parts of the world.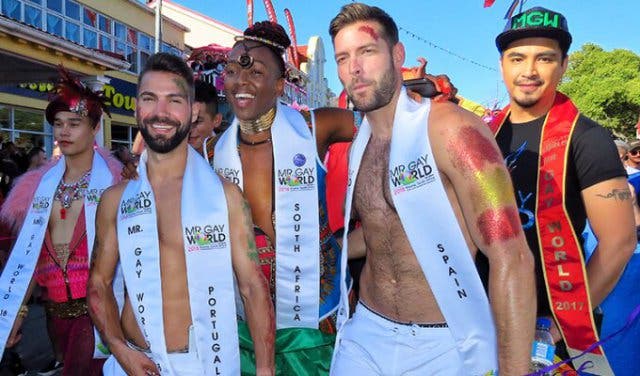 DID YOU KNOW?
South Africa's post-apartheid constitution was the first country to outlaw discrimination based on sexual orientation? South Africa was also the fifth country in the world, and the first country in Africa, to legalise same-sex marriages and offer its LGBTQ citizens marriage equality and specified constitutional protections.
South Africa has previously hosted Mr Gay World in Johannesburg and in Knysna.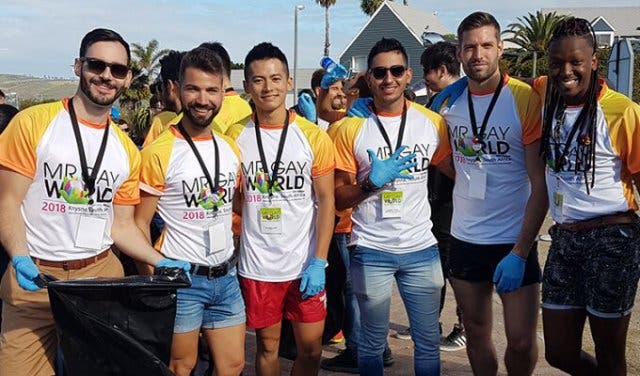 THE VENUES
The majestic old Cape Town City Hall on the Grand Parade to the west of the Castle will host the grand finale of Mr Gay World.
On 1 May, you can join the Mr Gay World 2019 delegates for dinner and a show at Beefcakes.
On 3 May, you can join the annual VIP Dinner and Fundraising Auction at the President Hotel. Tickets cost R500 and can be booked online.
ATTENDING MR GAY WORLD 2019
Tickets to the Grand Finale event on 4 May cost R150–R625 and can be booked online. For more information about the event, please contact the organisers directly on office@mrgayworld.com, visit their website, or follow them on Facebook or Twitter.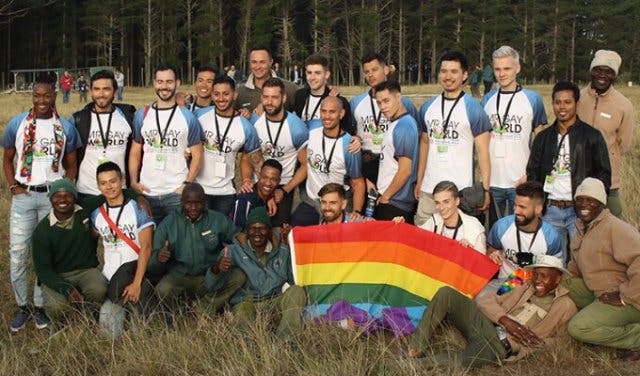 WHAT THE COMPETITION ENTAILS
The Mr. Gay World competition is part public performance where the delegates represent their nation in various physical challenges, but also present their inner qualities of confidence, self-assurance, charisma and natural leadership. Delegates should also take care in outward appearance and be active and outgoing with impeccable grooming standards.
The competition includes various challenges including a photo challenge, a sports challenge, a fashion show/runway challenge, a swimsuit challenge and more.
During the stage competitions and particularly in the personal interviews, the jury will focus on the delegate who meets all the various criteria.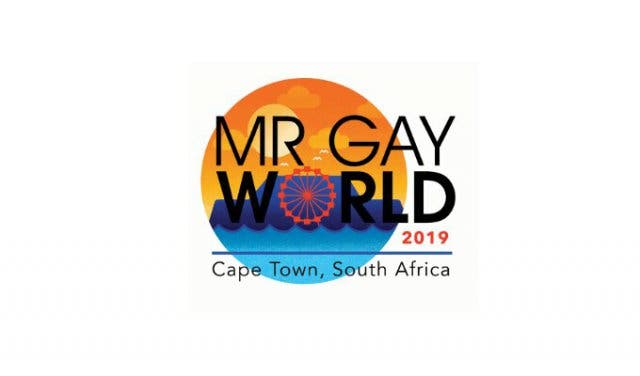 ---
It's okay to lose your mind to connect to emotions and spirit at the Mind, Body Spirit talk by Brett Simpson.
Laugh at the Queen and at yourself at this hilarious Cape Town drag show.
Explore Cape Town's awesome selection of gay bars, especially Beefcakes and have a look at all sorts of fun things to do at night in Cape Town and check out the top places to party in Cape Town and awesome night clubs. There is no shortage of places to enjoy cocktails in Cape Town.
See what went down at this year's edition of Gay Pride and read more about SA's human rights.
Shine your light, dress up for the occasion with our overview of costume hire places.
Would you like to lend a helping hand to the LGBTQI community? Check out our LGBTQI Counselling Centres and Shelters in Cape Town feature. Check out this photo story: The Transformation of a Drag Queen.
---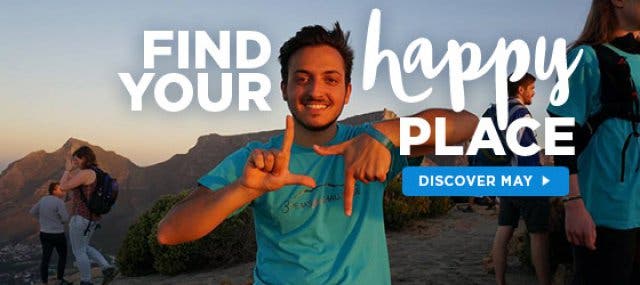 Supercharge your event? Our Events Support Programme gets results. Contact support@capetownmagazine.com or +27 (0)21 422 2444.
Use our events section for an up-to-date overview of what's happening in the city, 'burbs and dorpies. Join our newsletter and get quick access on the go by adding us to your mobile home screen for the ultimate guide to discoveries in Cape Town.

Follow and like us on Twitter ❤ Facebook ❤ LinkedIn ❤ Instagram ❤ Pinterest for updates.