Did You Know Chess Can Make You Smarter?
Learn to strategise, be patient and win at the 3rd Annual Chess Festival
The Third Annual Chess Festival is happening the first weekend of October – it's a chance to join South Africa's growing movement in the sport. Run by the African Chess Lounge (ACL), there'll be opportunities to play the ACL chess club's official team members, enter competitions and also to learn through in-person classes and online tutorials.

The festival takes place at the Ubuntu Wellness Centre in Gardens on Saturday, 5 October, and Sunday, 6 October.



ABOUT AFRICAN CHESS LOUNGE
African Chess Lounge has a goal: to uplift communities through chess. The sport is an amazing avenue to teach skills such as strategic thinking, creativity and problem solving, and can be a huge benefit to school-going children especially (it's for this reason it has strong support in the after-school education movement).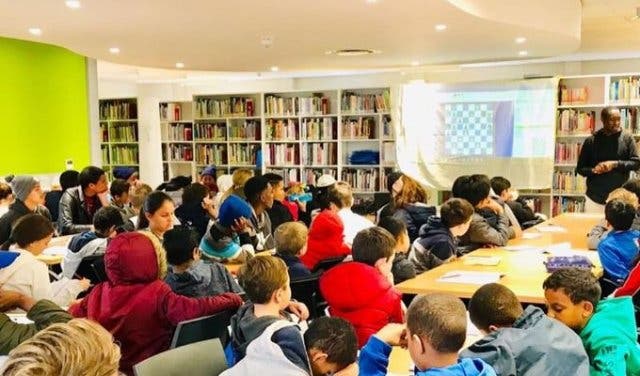 WHAT TO EXPECT AT THE FESTIVAL
At this festival, students can learn the game from scratch, or to improve what skills they already have. It caters to all levels of skill. On the Saturday, the focus is on 1700 Elo plus, the 1699 Elo and below, and the 1300 Elo and below, while Sunday features the Primary School and Junior Rapid challenges, as well as the open challenge for kids under ten. For the chess novice, Elo is a method used in games like chess to measure the skill of the player.

For more information on the events and how to sign up, visit www.africanchesslounge.org, or phone +27 (0)78-572-7546. You can also send an email to info@africanchesslounge.org. Make sure to RSVP online!

SIGNING UP
Entrance fees are calculated according to the event in which you'd like to participate. The events are:
Section (A) 1700 Elo plus: R250

Section (B) 1699 Elo and below: R200

Primary school rapid challenge: R100

Junior rapid challenge: R100

Junior open challenge kids under ten: R100

---
Looking for something to do with the kiddos? Check out these free and cheap activities in Cape Town.
Ubuntu Markets are inviting families to spend the day with them at St George's Cathedral for the Cathedral Market.
Get to know Roxanna Davids, chess enthusiast and social activist.
Try these 50+ kick-ass activities for kids.

---
Use our events section for an up-to-date overview of what's happening in the city, suburbs and dorpies. Join our newsletter and add us to your mobile home screen for the ultimate guide to discoveries in Cape Town.

Follow and like us on Twitter ❤ Facebook ❤ LinkedIn ❤ Instagram ❤ Pinterest for updates.