Cape Town's Eclectic NYE Party Alcazar Features From Shimza to Dean Fuel
Everyone flies business class at this 12-hour party. Watch videos, see full DJ line-up and listen to playlists
A world-class destination city like Cape Town deserves a premium New Year's Eve Party. For the uninitiated, that's Alcazar.
This fairy tale festival held at the foot of Table Mountain showcases over 12 hours of music by the reigning kings and queens of electronic and Cirque-style performance art by Olympic gymnasts and fire dancers across three distinctly decked-out stages, with options for a VIP experience.
CAPE TOWN'S FAIRY TALE FESTIVAL
This lavish New Year's Eve celebration, in the CBD on 31 December 2019, from 4pm to 4am, is the city's premium end-of-year experience and a collaboration of two of the city's masters of experiential, immersive partying, Bazique Festival and Wolfkop Weekender.


AND THE 2019/2020 THEME IS....
The event is set against a dramatic backdrop of Table Mountain, and attracts a discerning crowd. Cape Town's party cognoscente and visitors from around the globe will come to experience the magic being conjured. Each year a fantastical theme is brought to life, and this year it's Disco Amazonia.

3 IMMERSIVE EXPERIENCES ON 3 BEDECKED STAGES
Alcazar draws inspiration from one of the great palaces of the world to create an astonishing art piece on the main stage. This year The Lake Palace of Udaipur in Rajasthan is the muse for the amazing stage architecture and spectacular audio-visual experience, with 3D-projection mapping. DJs will play with exotic creatures on stage creating a spectacular show, the likes of which South Africa has never seen.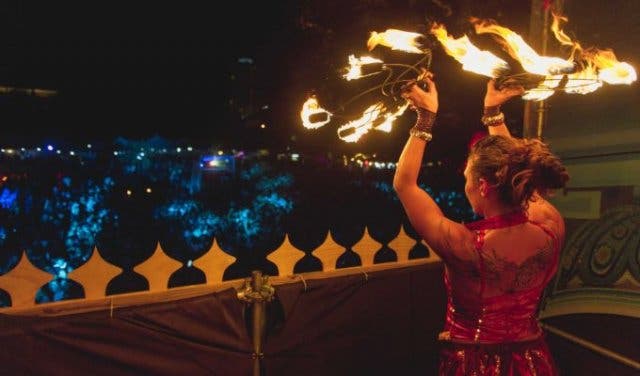 MOULIN ROUGE AND AN ELECTRIC NIGHTCLUB EXPERIENCE
The Wolfkop Den, the festival's indoor nightclub experience, will be electric with tunes curated by the Wolfkop crew, and served up with avant-garde performance art.
The newly added bespoke Bazique 'La Fee Verte' Ballroom will also be a highlight, offering a highly styled cavern of nu-disco and funk…a modern Moulin Rouge with all the theatrics.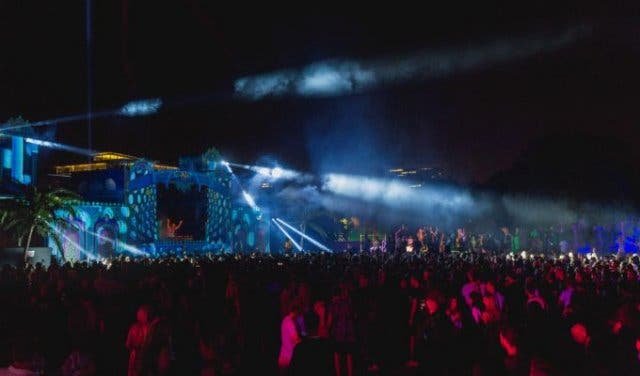 THE SOUND OF ALCAZAR TO GET IN THE MOOD:
From Afro tech to nu disco to eclectic EDM. Here's a taste of what you can expect from the DJ booth at Cape Town's most magical New Year's Eve party from top local artists who are scheduled to perform - mixes from Richard Marshall, Paradise Citizens and Tommy Gun below:
PLAY THE PART ALL NIGHT
With a theme as decadent as Disco Amazonia conjuring the sounds of the jungle, there are so many dreamy ideas for outfits that invoke exotic jungle creatures or hedonistic 70s disco (or both).
Go all out. What other time in the year can you party at the foot a Natural Wonder of the World, during the only night in the year when it is lit up? This is going to be the stuff of legends.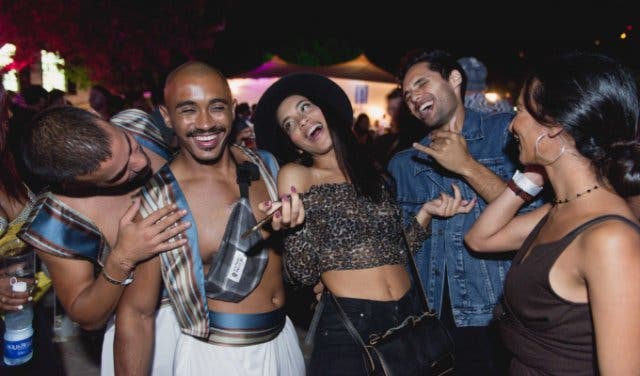 TICKETS TO ALCAZAR NEW YEAR'S EVE 2019
Tickets range from R390pp–R690pp depending on the phase in which you purchase your ticket. These standard tickets offer full access to the Alcazar experience, but if you're feeling fancy, there are VIP options available. (Get tickets now)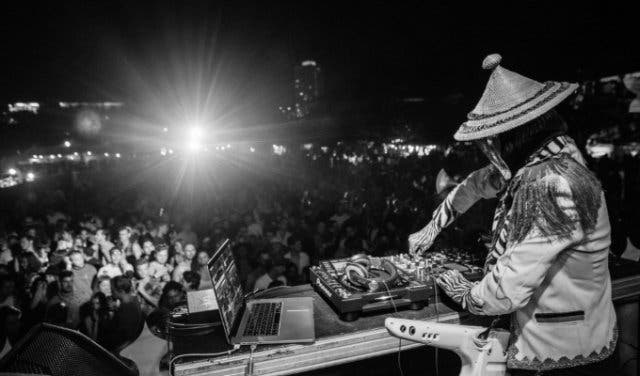 VIP AREA OVERLOOKS MAIN DANCE FLOOR AND BAR
VIP Experience passes range from R600pp–R1100pp and includes access to the raised VIP Bar and seating area overlooking the main dance floor, champagne bar and secluded tables.
Private VIP tables and tents for 10 people range from R25 000–R30 000. These spaces are exclusive and very limited. To reserve your area, contact Alcazar on +27 (0)79 521 1995.
There'll be plenty of gourmet food trucks and drinks on sale.
WATCH: THE MAGIC OF ALCAZAR
Note: This is a no under-21 event: Get tickets now

YOU'LL LOVE THIS, TOO:
This event info will be updated with all special announcements, DJ announcements as well as special surprises as they happen.
Alcazar is CapeTownMagazine.com's official NYE event.
STAY TUNED FOR EXCITEMENT:
Follow and like us on Twitter ❤ Facebook ❤ LinkedIn ❤ Instagram ❤ Pinterest for updates.
Always discover some you wouldn't want to miss with our popular weekly (free) newsletter.
ENJOY MORE THIS SUMMER:
Join the shiny happy people floating to happiness on the river at Wolfkop Weekender.
Check out what else is going down on New Year's Eve in Cape Town.
Once you've recovered, here are some things to do on New Year's Day.
There are plenty of events to discover in December and January.
---