15 Inner-City Discoveries To Make While Your Car Gets Serviced
What would you do if you'd been given two hours and 15 fun things to do?
Servicing your car can feel like a schlep. Especially on busy weeks days when there's work, traffic, the school run, meetings and other logistics to consider. Never mind being stuck without a car and anything to do while you wait for yours to be serviced.
CHICKEN SHACK? SUPER CARS ARCHIVE? HALAAL TREATS? KIDS READING HOUR?
Love the idea of a courtesy car and our 15 experiences for a great Saturday?
Simply book the VW service online and get all info.


TURN ANOTHER TASK ON A LONG TO-DO LIST INTO SOMETHING FUN
When CapeTownMagazine.com connected with Barons Cape Town VW, it was clear we were on the same page: give locals a reason to service their cars on a Saturday – a much more chilled day of the week – and turn another task on a long to-do list into something fun. No one wants to waste a Saturday waiting for their car to be serviced, so why not use the time to discover something new about your city in a zippy VW up!?
HOW IT WORKS
The easiest way to book your car in for a Saturday service is to simply book your car in online. Make sure you mention in the form under 'do you need transport' to simply type (the CapeTownMagazine.com) 'experience'. No extra cost involved and 15x fun.
SIMPLY MAIL
Alternatively you can call Barons Cape Town VW on 021 200 4306 or email expresssvc@baronsvw.co.za – specify that you want the CapeTownMagazine.com Discoveries service option on a Saturday.
You'll receive an electronic booklet with more information about 15 inner-city discoveries that we've selected for you to experience while your car is being serviced.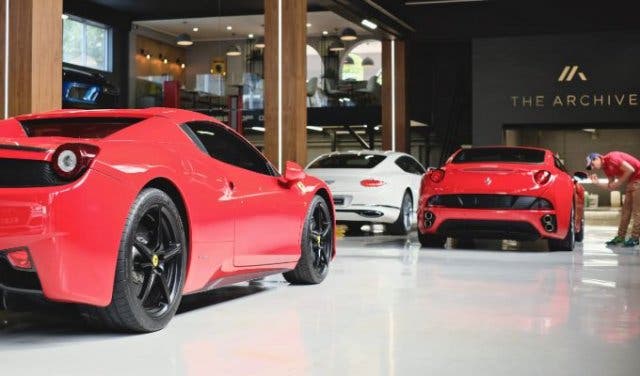 ON THE SATURDAY
On the Saturday, drop off your car at the pre-booked time at Barons, hop into a special VW up! and go have some fun with the experiences. Come back a few hours later and your serviced car will be ready for you.
WHAT CAN I DO WHILE MY CAR IS BEING SERVICED?
How about breakfast at Cape Town's first halaal Bootlegger? Or a braai in the Bo-Kaap for just R32? Maybe get cosy with a book and coffee while the kids enjoy story-time at The Book Lounge?
15 UNIQUE EXPERIENCES FOR YOU TO ENJOY
There's also a skate park, a space show, a diamond tour, art and loads more. We've curated and tested these fun, affordable and local inner-city discoveries.


GET IN THE MOOD
All these experiences are short enough and close enough for you to hop back to Barons to get your spruced-up car back and head home. Start reading about these inner-city discoveries.
---
Be the first in the Western Cape to drive the VW e-Golf.
Family vibes in the winelands at The Saturday Market at Bloemendal Wine Estate.
Get fast and reckless at Drift City Motor Show 2019.
---
Use our events section for an up-to-date overview of what's happening in the city, suburbs and dorpies. Join our newsletter and add us to your mobile home screen for the ultimate guide to discoveries in Cape Town.

Follow and like us on Twitter ❤ Facebook ❤ LinkedIn ❤ Instagram ❤ Pinterest for updates.